"You don't microwave relationships"

Tayshia's Father
---
*NOTE –> These are the final rankings for S23 — It's been an emotionally taxing exercise churning these rankings out each and every week, and while I do enjoy crafting them on a weekly basis, all the drama and close calls with Cassie this season have taken a toll, so I'm Stringer Bell'ing my way outta here:
Let's revisit hometowns for a moment — the last episode saw Caelynn get the boot in a shocking rose ceremony that once again proved Cassie has Colton very confused (and also very hard). Generally speaking, all three family visits went well, all containing both good and bad moments, though, for Cassie, it appeared her days were numbered when she wasn't able to admit to being in love with a non-surfer. Throw in the fact daddy didn't give Colton the blessing the bachelor mandates he has if he's going to propose, and everything pointed to Huntington Beach's hottest speech pathologist going home. Cassie even wore white to the rose ceremony, which I took as a sign that she was dunzo………………
……..but all Colton's virgin mind could think about as he held that final rose was the ass grabbing permitted by Cassie during dates. Right or wrong, that's the reason the surfer survived and Caelynn, the former beauty pageant contestant, did not.
Also –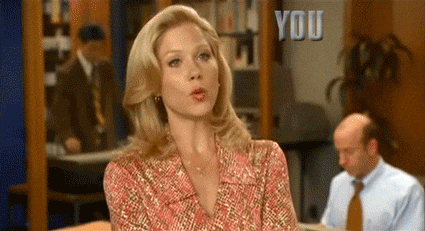 The fence jump looms… 
(click here for last week's rankings)
---
1. CASSIE
Last ranking: 1 –    751,000 IG followers (up  12.1% since Feb. 25 — was at 130,000 followers back on Jan. 11)
After seeing the trailer for the upcoming episode, I've been trying to forget a small portion of it — there was a brief moment that appears to show Cassie in the back of a Yukon…Does Colton finally muster up the courage (or whatever you wanna call it) to send her home? If that's the ending that is on tap, let's just hope they get to bang first — c'mon, they both deserve it at this point. And who knows, maybe the sex is what will cause Cassie to finally fall in love with Colton? Doubt it, but is it so hard to let a man dream ffs?
---
2. TAYSHIA
Last ranking: 3  –  120,000 IG followers (up  32.5% since Feb. 25 — was at 14,800 back on Jan. 11)
Rowdy Section law stipulates that Cassie remain in the top spot until such time that she is eliminated. As a result, Tayshia can be ranked no higher than the number two spot she occupies following her family visit, which was highlighted by her father's microwave quote that will travel with me forever.
---
3. HANNAH G
Last ranking: 2 –   711,000 IG followers (up  11.8% since Feb. 25 — was at 180,000 followers back on Jan. 11)
Did I miss the part of etiquette class where you learn how to politely freestyle during dinner? T'was a painful scene that should've never seen the light of day.
---
ELIMINATED *BETTER LUCK IN PARADISE*
CAELYNN (blindsided) 
---
***PREDICTION TIME***
Fantasy Suites >>  Home of the fence jump and Colton's impressive combine showing (football joke, likely lost on most reading this). Also, a maid's worst nightmare (leave a nice tip, Chris!) — Colton finally experiences P in V — After three "rocket rides", he opts to send Hannah home, leaving Tayshia and Cassie as the two remaining choices heading into the finale.
Finale >> Tayshia and Cassie remain. Who will lay claim to the one ring, rather, who do I think will win? Duh, that's pretty obvious at this point…
.
.
.
.
.
Wait, are you serious? You mean you don't know? Wow, k.
For the less observant readers, my choice is…
*Most current IG numbers pulled Mar. 4