By now it should be clear that there is no set day or time of the week for these rankings to come out — sometimes they pop up the day after Monday's shit show, on Tuesday. Other times, like this, it can be a full week before I've had enough time to fully digest and reflect on the events unfolding in Colton's quest for love.
Last week saw Kirpa, Heather, and Miss Alabama herself, Hannah B, all shown the proverbial door: Heather left by her own choosing after admitting she wasn't ready to introduce Colton to her family. In Bachelor nation, that's code for — "This is embarrassing. How did I make it this far? I can't bring this person home to my family, are you f—ing kidding me? Where's my Yukon, I'm outta here! — Some will say what she did was noble and choose to shower her with praise for the bravery and courage it must've taken to bow out of the competition early. She quit. Not exactly role model material.
*Shivers at how cold it just got*
Also –
After getting a second one-on-one date, Hannah B was eliminated while eating what I can only assume was airplane food (their dinner was staged in a hangar). Colton, being the ultimate gentleman, made sure he introduced Hannah to his family before giving her the ol' Nick Saban "maybe next year…"
Kirpa lost out in a two-on-one setting, something I predicted would happen earlier, spilling the beans all the back in week two.
Tayshia et al. are full-blown colluding against Cassie and Caelynn.
Four ladies remain. And now we get to meet the families!
(click here for last week's rankings)
---
1. CASSIE
Last ranking: 1 –   670,000 IG followers (up  27.4% since Feb. 12 — was at 130,000 followers back on Jan. 11)
Not buying what Tayshia and the others are selling concerning Cassie's intentions and reason(s) for being there. If I'm wrong, well I guess I'm going down with the ship. Totally fine with it. I'd go down on Cassie's ship any day of the week. Did that just get weird? Fuck, I'm sorry.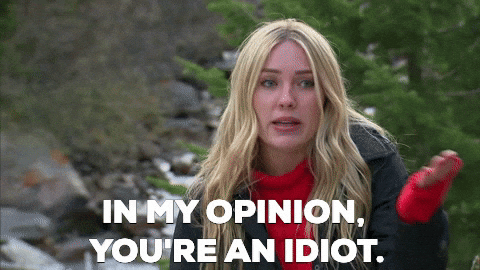 ---
2. HANNAH G
Last ranking: 3 –  636,000 IG followers (up  29% since Feb. 12 — was at 180,000 followers back on Jan. 11)
That cackle outside the three-way dinner cut me so deep…
Look, I'm a fan of Hannah, but at that precise moment, all I gave a f–k about was Cassie's heart. With one rose remaining and Miss Randolph sitting next to a desperately colluding Kirpa, the last thing I needed to hear was joyous cackling out front the goddamn funeral home (or whatever that place was).
In a good position heading into her family date with Colton.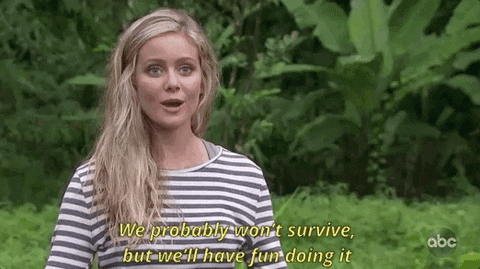 ---
3. TAYSHIA
Last ranking: 4  –  90,600 IG followers (up  57% since Feb. 12 — was at 14,800 back on Jan. 11)
Has to be the underdog story of the season (look at the social numbers ffs! The three other women all have triple digit social followings, two of which exceed half a million people) — could this divorcee stand toe to toe with three of the most popular, never-been-married before bombshells and come away victorious? I mean, maybe.
Something tells me Tayshia family time is going to produce the most drama, after hearing her speak about Mr. Adams specifically, and how her father may have some concerns about Colton wanting to ask for his already one-and-done daughter's hand in marriage after such little time. Get your popcorn ready!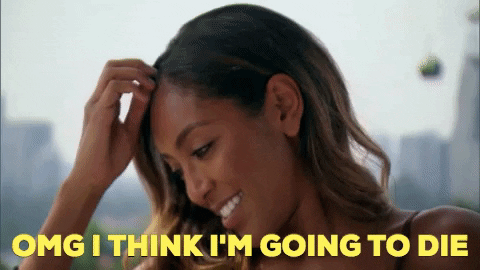 ---
4. CAELYNN
Last ranking: 2 –  476,000 IG followers (up  24.9% since Feb. 12 — was at 56,600 followers back on Jan. 11)
I can only assume Caelynn interrupting the group date dinner likely prevented Colton from sending Cassie home. Respect. Fighting collusion with collusion, it's why this show is so damn compelling.
Otherwise, t'was a harsh fall down the rankings for Caelynn, who drops to fourth after last week's events. While she undoubtedly is drop-dead gorgeous, something has been off about her all season, and I harken back to Hannah B's comments about her pageant rival's tendency to, in any scenario, do whatever it takes to win. Caelynn could be a fake is all I'm saying…
Blah blah blah blah…Cassie should be in this spot…blah blah blah. Look, did you honestly think I was going to stick Cassie in the basement? Gtfoh! — was never going to happen, and if you thought this was the week for it and were caught off guard by my complete reluctance to "do the right thing"…well then…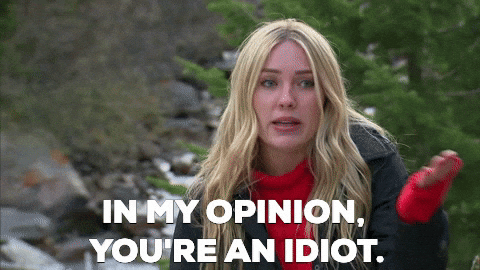 ---
ELIMINATED *BETTER LUCK IN PARADISE*
HANNAH B (did not receive a rose on one-on-one date)
HEATHER (opted to leave the show on the group date)
KIRPA (eliminated after Colton gave Cassie the final rose on the group date)
*Most current IG numbers pulled Feb. 25, 2019