Last week, because of who left — Tracy and Courtney — I didn't see the value in doing rankings. Sure, there were some moves made, including Caelynn sharing a heart-wrenching story about her past, but for the most part, the Singapore chapter of this season offered very little. Cassie's dress slit though? Straight fire.
As for this past episode…holy effing shit – the pressure has ramped up to another level, and with it, some are finding it too tough to take. WE LOST ELYSE! – That's right, we lost somebody who I felt had a real chance at winning, but as it turns out, Elyse was not able to cope with the mindfuck this show puts its participants through.
Also –
It's Cassie v. Caelynn (the rest is just window dressing)
Tayshia is feeling confident
I'm skeptical about Heather claiming to have never been kissed. No way!
And Oneyka and Nicole both have got to go. Nobody cares about their sh*t.
(click here for the last edition)
---
1. CASSIE
Last ranking: 2 –  455,000 IG followers (up 111.6% since Jan. 22)
There was some good ass grabbing on that island.
– It's over –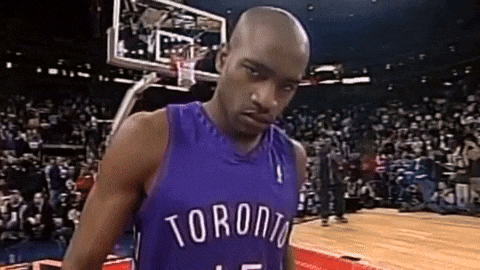 2. CAELYNN
Last ranking: 5 – 346,000 IG followers (up 226.4% since Jan. 22)
The only woman in the house capable of hanging with Cass. Can't wait for their eventual staredown, though I'm inclined to believe the surfer wins a close decision.
3. HANNAH G
Last ranking: 3 – 450,000 IG followers (up 71.1% since Jan. 22)
I'm predicting Hannah G is eliminated after hometowns. This is based on absolutely nothing, though please know I am so dialled into this show at the moment, anything I say is bound to happen.
The third spot is nothing to pout about, but I don't see Hannah climbing any higher. Nowhere to go but down from here (even with a solo date on tap).
4. TAYSHIA
Last ranking: 8  – 47,800 IG followers (up 135.5% since Jan. 22)
The lantern lighting was a nice touch — I friggin love those things, ok!
Tayshia appears to be riding a bit of a high after her date in Singapore, pulling Colton aside for several kisses on the group date in Thailand. We're starting to see shades of Demi in her game. At least for now, it appears to be working in her favour.
5. KATIE
Last ranking: 4 – 39,300 IG followers (up 87.1% since Jan. 22)
A firm believer in the fundamentals. Effective without being flashy, a.k.a. the Tim Duncan of Bachelor – Season 23.
6. HANNAH B
Last ranking: 12 – 177,000 IG followers (up 120.7% since Jan. 22)
Bagged a rose on the group date and appears to be in a better place after losing her goddamn mind over Caelynn winning a bogus pirate show and landing a one on one.
The big climb in the rankings is more a byproduct of me overreacting to her struggles in prior weeks, but Hannah B, even as she climbs back into the top 10, seems like she's destined to fall short in her quest for Colton's heart. There's just too much competition, and as we know, Miss Alabama has no interest in competing in another pageant…
7. HEATHER
Last ranking: 6 – 110,000 IG followers (up 161.3% since Jan. 22)
I continue to have a hard time believing a rocket like Heather has never been kissed. Much like I had trouble coming to terms with Colton being a virgin. THESE ARE GOOD LOOKING PEOPLE! I DON'T GET IT!
Heather was good in a one-on-one setting, but I can't see her pulling this off, and so Heather drops a spot. Not much more needs to be said.
8. DEMI
Last ranking: 7 – 190,000 IG followers (up 205.0% since Jan. 22)
Has quieted down after a hot start, but Demi remains a key cog in the Bachelor machine, in that her antics are more than capable of torpedoing another individual's chances at finding love. I've gone on record several times saying Demi won't win, but that won't stop her from derailing somebody else's dream.
(STAY AWAY FROM CASSIE!)
9. KIRPA
Last ranking: 13 – 36,000 IG followers (up 185.7% since Jan. 22)
Picked up five stitches on her chin, as well as a sprained wrist after falling at the beach in an unaired scene…
…at least Kirpa is getting more involved. Need more of that.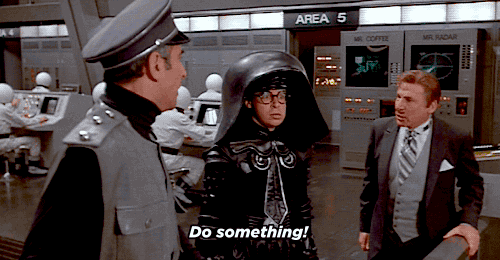 10. SYDNEY
Last ranking: 10 – 17,100 IG followers (up 86.9 % since Jan. 22)
I caught Sydney dancing during a commercial break as a means to pass the time
*Gone any day now*
11. ONYEKA
Last ranking: 9 – 18,000 IG followers (up 91.9 % since Jan. 22)
End of the line.
12. NICOLE
Last ranking: 11 – 79,900 IG followers (up 227.5 % since Jan. 22)
I'll say this – maybe Nicole wants out of Miami because she knows it's 5-10 years away from being entirely underwater. She's just being proactive.
Like Oneyka, Nicole has reached the end of the line
ELIMINATED *BETTER LUCK IN PARADISE*
COURTNEY (last week)
TRACY (last week)
ELYSE (this week) *Quit*
*IG data based on counts taken from Jan. 22 and Feb.7