After channelling her inner Bill Kazmaier and pulling a limousine, Caitlin — Canada's last remaining hope — couldn't even last till the rose ceremony — you could sense things weren't going well when she and Colton were talking…
The fact that the Toronto realtor didn't even make it the end of the episode before Colton subjected her to a ride of shame speaks volumes about how far Caitlin was from being a legitimate contender in this competition.
Speaking of competitions…how about Hannah B and Caelynn?!?!
The two pageant ladies have quite the history with one another, dating back to their days competing against one another in beauty pageants. I don't know who's lying (maybe you do, and if so, congratulations). If I'm Colton, I pose the "How would you bring about world peace?" question to both and eliminate one based on their respective answers. My gut says Caelynn is the saner one, but I really have no idea.
Also –
Demi's uptempo assault on Colton is paying off (sort of), in that the other women are being thrown off by her antics. Is Colton enjoying his evil barbie experience?
Colton is awesome with kids (picture Arie on that date…awkward and awful would've been the result)
If Elyse doesn't win, she needs to be strongly considered for the next Bachelorette (assuming she's interested in such an honour)
We're down to 15. Half the hedges are gone, and Colton's pathway to love is becoming clearer and clearer with each passing week.
(click here for last week's power rankings)
---
1. ELYSE
Last week: 6 – IG followers up 37.4% from the previous week
Everybody! Go give Elyse's IG account a follow.
As of Jan. 22, her account (which is for her cosmetic business) had only 125 followers (?!?!)…Her level of star power warrants bigger numbers. Let's go, Bach Nation!
For a second straight week, Elyse showed why she is not to be taken lightly despite being six years Colton's senior. As a co-star in one of the more memorable one-on-one dates in Bachelor history, the 31-year-old captured (North) America's heart this week with her story of heartbreak and perseverance. If I hadn't already professed my love for a certain speech pathologist, Elyse would be my favourite to ultimately be the one standing in front of Colton as he bends a knee.
2. CASSIE
Last week: 2 – IG followers up 37.8% from the previous week
Drops one spot, largely because of Elyse's stellar performance. It felt criminal not to put the stoic redhead No. 1 after the display she put on.
As for the smooth-speaking Californian surfer, Cassie needs to stay patient and wait for her solo opportunity. She can't get caught up in the successes of other women. After all, she gives Colton "butterflies" (his words).
*Gun to my head* – Cassie remains my pick.
3. HANNAH G
Last week: 5 – IG followers up 27.1% from the previous week
Did not receive a date this week, but the lack of face time with Colton means very little. Hannah was the first name out of the bachelor's mouth when push came to shove at the rose ceremony.
Moves up two spots this week and now holds a spot in the top three. Hannah G is the real *doll* deal.
4. KATIE
Last week: 4 – IG followers up 33.8% from the previous week
Katie, according to Colton, "keeps it real."
In honour of that, I'm allowing Katie to keep her spot at No. 4. She brings a lot to the table, but for the time being, will remain outside the top three.
5. CAELYNN
Last week: 15 – IG followers up 59.2% from the previous week
As far as her and Hannah B are concerned, I don't even know where to begin, though I'm inclined to believe Hannah B (not Caelynn) is hiding something.
But if I'm being honest –
Caelynn definitely seems to have a connection with Colton. She needs Hannah B gone. And fast.
6. HEATHER
Last week: 3 – IG followers up 108.4% from the previous week
Heather experienced far and away the biggest jump in social numbers this week, likely stemming from her big reveal a week ago.
Based on how other relationships are progressing, something tells me Colton breaks Heather's heart later in the season, and with that in mind, I'm dropping her down a few spots this week.
7. DEMI
Last week: 2 – IG followers up 81.1% from the previous week
Nearly doubled her IG following.
Demi remains this season's most polarizing participant, but her blindfolded spanking stunt felt like a miss after seeing and "feeling" Colton's reaction to it.
The dude's never boned…who in their right mind thinks he's ready for blindfolds and paddles?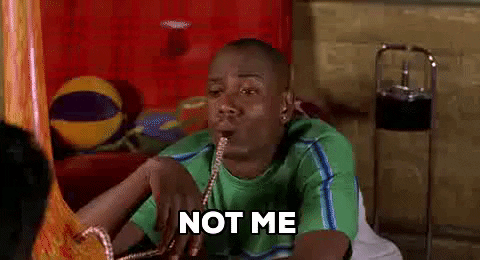 8. TAYSHIA
Last week: 8  – IG followers up 19.4% from the previous week
Tayshia was the second name called at the rose ceremony but continues to be predominantly a background piece on the mansion chess board.
Expect Colton to give her a shot soon.
9. ONYEKA
Last week: 11 – IG followers up 32.6% from the previous week
More than anyone else, I want Demi and Oneyka to get sassy with one another. Think of the fireworks those two could cause…
In terms of what's actually gone down so far, Oneyka performed extremely well on her group date, winning the strongest woman competition hosted by Terry Crews and his wife, Rebecca-King Crews (who is beautiful on the inside).
10. SYDNEY
Last week: 12 – IG followers up 25.7% from the previous week
Very flexible.
Still hanging out in the background too much to be considered a serious threat in this competition, but Sydney's stretching play moves her up a couple of spots.
11. NICOLE
Last week: 14 – IG followers up 59.5% from the previous week
Snagged the second group date rose after a comedically bad display at the strongest woman competition. Have group date roses lost all meaning?! #CmonMan
This high-paced, Miami-based Cuban remains a longshot to walk away with a ring. Having said that, she still finds herself up a few spots in the rankings after a solid performance in week three.
12. HANNAH B
Last week: 7 – IG followers up 66% from the previous week
What the f*** is going on at beauty pageant competitions in the States?
Hannah is infatuated with Caelynn and has decided to bring their dirty pageant laundry into the mansion. Bad move.
Also had to beg for a kiss from Colton after attempting to blow up Caelynn's game.
"I didn't come here to compete in another pageant" – Hannah B
Newsflash — a pageant is precisely what you signed up for, HB.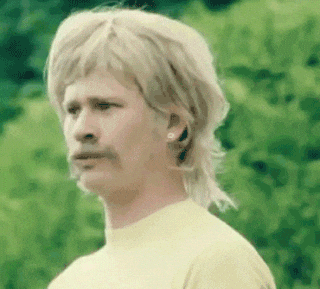 13. COURTNEY
Last week: 9 – IG followers up 5.2% from the previous week
Courtney is barely on the show. The girl needs to get rolling and do so soon. Barely saw her IG follower count rise as a result of her stale game. Give the people what they want. Start some drama. Do something. Anything.
Am I making myself clear? #pickitup
14. KIRPA
Last week: 13 – IG followers up 48.8% from the previous week
Kirpa is cruising under the radar to this point. If she's to satisfy my prediction from a week ago, she's going to need to start making one or more enemies.
Drops a spot this week and needs to do a better job imposing her will on this game moving forward.
15. TRACY
Last week: 18 – IG followers up 39.3% from the previous week
Demi's punching bag.
ELIMINATED 

*BETTER LUCK IN PARADISE*
BRI
Last week: 10
IG followers up 16.5% from the previous week
CAITLIN
Last week: 16
IG followers up 42.3% from the previous week
CATHERINE
Last week: 17
IG followers up 70.4% from the previous week
NINA
Last week: 19
IG followers up 18.4% from the previous week
*IG data based on counts taken from Jan. 15 and Jan 22.