Well well well…it's back. #BachelorSZN has arrived, and with it, Colton Underwood has officially begun his quest for love. Did you know he's a virgin?
Monday's premiere was an hour too long. Those viewing parties were abysmal, although it's good to know that Blake has stopped crying. Jason remains a stud, and I genuinely hope that man finds someone special. Probably should start his search in Chris Harrison's Paradise…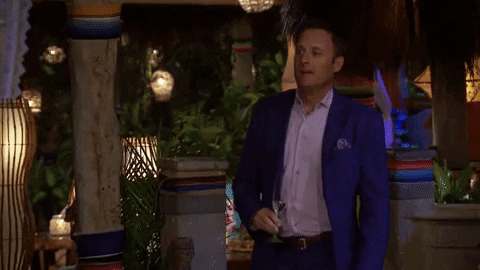 Watching this show in its traditional format has reminded me how much better its spinoff is. I'm of course referring to Bachelor in Paradise.
I refuse to believe the main reason for going on The Bachelor, or The Bachelorette is to "find love". For some, maybe. But for most, it's about getting seen. It's HGH for your social media following. You go on with 5,000 followers and you leave with 500,000. If you find love in the process, that's a bonus.
All that said, I (and many others) cannot wait to see how this season turns out. Colton has a solid roster of ladies to choose from, all of whom appear smitten over the former NFL practice squad standout. FYI, practice squad players make like $100,000 a year to never play a game...must be nice.
Now, considering the sample size, these initial power rankings could be way off. It is, however, worth mentioning that I picked Garrett as the winner after only one episode. So with that in mind, here is the first edition of Bachelor Season 23 Power Rankings…
---
1. Cassie
A certified sweetheart, Cassie looks like she could hold the key to Colton's heart. A speech pathologist from Huntington Beach, California, the 23-year-old appears to be cool, calm and collected. As the season progresses, I'm sure we will see different sides of her, much like we will every other person, as they are sleep deprived and given copious amounts of alcohol on and off screen to "enhance" the experience for Bachelor Nation.
If I'm picking an early favourite, this is my gal.
2. Hannah G
Hannah G is a content creator who loves food (good, or else she'd die) as well as glamping. Name me something more "basic" than glamourous camping…I'll wait.
Took home the first impression rose after blowing Colton…away. Had you for a sec, didn't I? Was shocked when she discovered Colton's revolutionary relaxation technique consisting of three deep breaths worked. You Google that, Colt?
All jokes aside, Hannah figures to be a real threat to come out of this season with a ring on her finger, provided she doesn't get caught up in the mind games that others in the house will tempt her with.
3. Caelynn
Your job is Miss North Carolina? What does that pay, if you don't mind me asking? I didn't know that honour came with residuals.
Caelynn was able to snag the first kiss and also was the first name out of Colton's mouth at the inaugural rose ceremony. Clearly, Mr. Clean*dink* sees something in the 23-year-old. She'll look to stay hot next week and continue building chemistry with Mr. Underwood, in hopes of becoming Mrs. Underwood down the road.
4. Alex B
Alex B was sick during her intro, but a lack of words did little to sway Colton. As she walked into the mansion, the star of the show could be seen uttering: "I wish I could've talked to her".
Is a dog rescuer with 5,000 confirmed saves under her belt. Also lived in a van at one point in her life…*cue Matt Foley gif*…this Canadian has a shot, albeit not as great as some others, but it's early. A lot can happen still.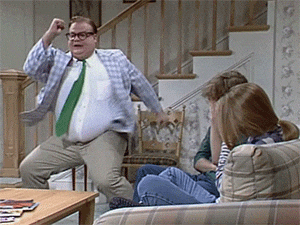 5. Katie
Orchestrated a slick intro that started out as a card trick but ended with her taking Colton's V-card. Somebody had to do it.
Katie was the second to receive a rose at the ceremony, after bagging a kiss earlier in the night. This chick is no slouch. Also prefers glamping to camping…ffs.
6. Demi
Took initiative on night one, as she was the first to "borrow" Colton after the introductions were completed. Openly admitted to dating a virgin…when she was 12.
Admittedly, I am getting some fake vibes from Demi, but that's to be expected in this type of show when you consider what's at stake. WE'RE TALKING ABOUT TRUE LOVE HERE! YOU DO WHATEVER IT TAKES!
Regardless of my feels, Colton definitely sees something in this petite blonde. Could totally see him singing and dancing alongside his sweet jeep, trying to impress this outdoorsy Texan.
7. Sydney
As much as I'd like to consider Sydney a dark horse in the race for Colton's heart, something tells me she's going to drop down these rankings as the weeks add up. I think she tried desperately to build a connection, going so far as to plan a first dance in the mansion's driveway. Something about Colton's body language has me thinking he will give her every chance, but in the end, Sydney is going to come out of this empty-handed. Hope I'm wrong because I actually kinda dig her.
8. Erika
Her last name is Mcnutt…so she gave Colton a jar of nuts as a housewarming gift. Wasted no time putting him on the spot about his reason for staying a virgin as long as he has, which I liked…never be afraid to ask the tough questions.
Claims to be able to eat anything without gaining weight, something I also profess to be capable of. I'm rooting for her.
9. Onyeka
I think as the season goes on, more and more people are going to fall in love with Onyeka. She's as real as they come and even confronted Catherine regarding the DJ's habit of interrupting other women during their time with Colton.
Probably the most likely to punch a bitch this season. Here for it.
10. Catherine
This season's Krystal. Set a record for Bachelor "steals" with four interruptions on the first night. Undeniably the most annoying contestant after night one. Some may take her constant interruptions as a sign of her commitment to winning. Not sure Colton wants to wife a DJ from Florida gut who knows…
Brought a dog and told Colton he has to win both it and her over. Not how the show works, babe. A producer's dream…Catherine will be around longer than she probably deserves to be. Huuuuge lips.
11. Tracy
Bagged the first interruption of the season but was quickly outdone by Catherine.
Says she could live off a diet consisting only of hot dogs. If Colton kicks her to the curb, I'll certainly be giving Tracy a shout, as I too am a lover of the world's dirtiest meat product.
12. Caitlin
One of two Canadians in the running to take Colton's V-card for real. Caitlin is a Toronto realtor and us Canadians support one another.
Popped a balloon during her first impression — meant to represent Colton's cherry. Not afraid to grab or eat low-hanging fruit.
13. Tayshia
Draws blood for a living, so you know Tayshia is hard as shit. Hopefully, she brings her work to the mansion and puts some uppity ladies in their places.
Colton digs her. Potential dark horse status.
14. Nicole
She's gonna doubt herself right out of the competition. I think Nicole is a doll, but her clear lack of confidence is a red flag to me. Also could be a pot stirrer, though not to the level of crazy Catherine.
Also, I don't know what the **** I'm talking about most of the time, so maybe Nicole wins the whole thing.
15. Elyse
Like Colton, Elyse is a virgin of sorts, in that she's never travelled outside the United States. Feels like the token ginger of the cast so almost no shot she wins. Gingers can't have nice things. I would know…I am one.
16. Courtney
Supposedly afraid of all reptiles so I'm assuming Colton's untainted snake will freak Courtney out if she's lucky enough to make it the Fantasy Suites.
Was pumping the tires of Georgian peaches during her intro…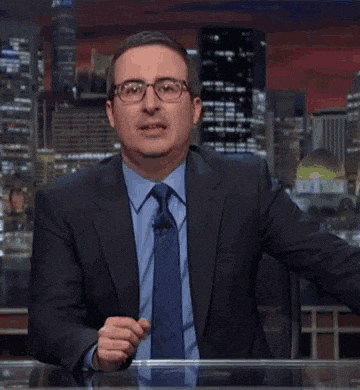 17. Hannah B
Just a hunch, but I think Hannah B's accent reminds Colton too much of Tia. Because of that, I don't think she winds up the winner. That said, her looks and personality will definitely carry her into the middle weeks of the competition.
18. Bri
LEGENDARY INTRO highlighted by a fake accent. Bri is in it to win it and will seemingly do whatever it takes to show Colton that. Favourite sport is hockey, so I'm thinking of sliding into her DMs #stereotypesinaction
19. Angelique
Gave off a stripper vibe during intros. Perhaps that's just me reacting to her leaving Colton covered in glitter.
I know…I'm an asshole.
20. Annie
Aced Colton's football quiz which consisted of knowing how many points a team is awarded for a touchdown in football. Tied with Colton for career games played in the NFL with zero.
I probably have Annie ranked too low, much like I had Jason after episode one of Becca's season. This self-proclaimed party starter could vault up the leaderboard before long, possibly as early as next week.
21. Nina
Afraid of heights but would love to be an astronaut for a day…wait, what? I can't figure Nina out.
This is a young person's game, so at 30 years of age, Nina could be fighting an uphill battle as long as she remains in the house.
22. Heather
According to her bio, Heather has never kissed a boy. I think that puts her behind the eight balls. Then again, maybe that's what Colton wants…a girl like him. Just think of how special the sex would be. I don't see Heather lasting long in this race though.
23. Kirpa
Full jobber status. No shot.
Buckle up, ladies and gentlemen. We're in for quite the season.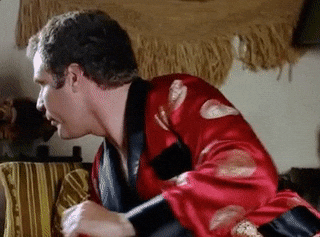 ELIMINATED *Better Luck in Paradise*
Tahzjuan
Alex D
Devin
Revian
Laura
Jane
Erin